Published on 25 February 2021
Prospérité Fermière Ingredia geared towards vegetable energy!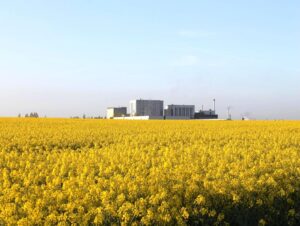 The collection service is now 100% sustainable thanks to 100% vegetable and 100% French energy.
In 2021 our group is swiftly taking this further step in its innovative CSR approach by focussing on the transport used for its milk collections thanks to the B100 biofuel solution. "Made In France", this energy is obtained by extracting rapeseed oil harvested. Such a CSR approach, which runs deep within the DNA of the cooperative, meets the expectations of customers as well as the sensitivities of the end consumer, through a common commitment.
B100 represents a chance of reducing the carbon impact of milk collection and this renewable energy has the advantage of being 100% local.
Read our Press release here