Published on 28 February 2022
LCL supports the CSR policy of Prospérité Fermière Ingredia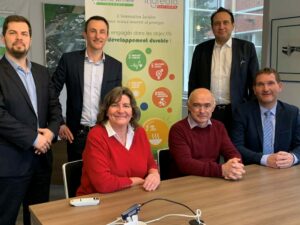 We are proud to annonce LCL support, with the subscription of a green loan, reflecting the robustness of our CSR policy.
This loan is innovative financing, indexed to Environmental, Social and Governance (ESG) criteria, which will enable us to modernize our group's industrial tool, with a view to reducing our carbon footprint and strengthening the our members.
These objectives, pillars of responsible investment and sustainable development, are part of the pursuit of the Sustainable Development Goals (SDGs), the common threads of the CSR policy of our cooperative group.