Published on 17 December 2018
Animal well-being: next step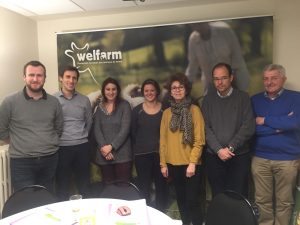 On December 3rd, Ingredia-Prosperite Fermiere team visited Welfarm for a working meeting on animal welfare.
As a reminder, last October, the partnership between the two entities was signed in order to further improve the living conditions of dairy cows of the cooperative.
A first diagnostic step will begin in early 2019 for half of the farms participating in "Grass Milk" linked to our CSR program: Via Lacta.