Published on 26 March 2018
Launch of AllinPep!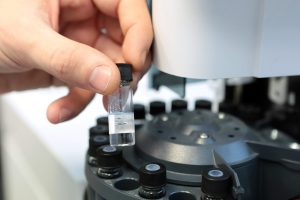 Ingredia, with its Cooperative Prospérité Fermière, strengthens its innovation capacity to success in value-added markets. Thursday, March 22 was inaugurated, in Saint-Pol-sur-Ternoise, the RD unit created with Charles Viollette Institute, laboratory of the University of Lille dedicated to the food industry.
With 17 specialists and technicians, the ALLInPep unit will focus on the development of new dairy peptides. These proteins are known for their organoleptic and nutritional properties.
The results of this research will be used for seniors, infant or sport markets.