Published on 18 August 2020
WEBINAR Lactium: manage your stress for a serene life!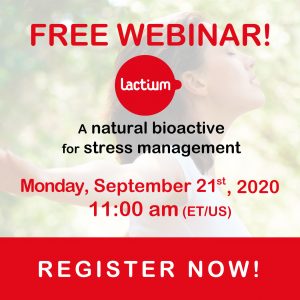 Audrey Boulier, Scientific and Innovation Manager for Ingredia and Tammy Keiser, Director, Sales and Marketing will discuss in a FREE webinar the epidemic of stress, and showcase the stress-reducing properties of Lactium®, a natural bioactive to reduce stress.
Join us on September, 21st – 11:00 A.M (ET/US)
Save the date, register now!