Salon
Vitafoods Europe 2023 – Geneva
to Geneva
Vitafoods Europe 2023 will bring you exhibitors across Ingredients & Raw Materials, Branded & Finished Products, Contract Manufacturing & Private Label, and Services & Equipment. Meet over 1 100 leading exhibitors from across the industry's 4 sectors.
This event is a chance to network, share ideas, source innovative ingredients, discover new products, hear from thought-leaders, discuss the latest trends and reconnect with a community that will never stop working together for the good of global nutritional health.
Ingredia will showcase its range of nutritional and bioactive ingredients for Health.
Register here for the event!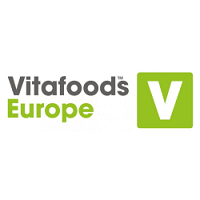 Salon
Zoomark – Bologna
to
Ingredia will be present at Zoomark, in Bologna for 3 days.
We will present Lactium, our natural bioactive ingredient to soothe pets.
Zoomark International is a truly international showcase for companies across the pet industry, from food products to hygiene and comfort, from raw materials to processing, machinery to packaging, logistics to services.
In the run-up to the event, Zoomark will be hosting a series of special informational initiatives for the pet business community regarding key issues for the sector, enabling pet industry professionals to come together, network and interact.
Manufacturers, distributors, importers and exporters, wholesalers, retailers and specialized chains, groomers, vets and garden centres all know that Zoomark is the best qualified, leading-edge event to engage with top international players, preview new products and services, gain insight into new market trends and key issues, identify partners and suppliers, and formulate growth strategies.
Join to meet us Booth #B90, Hall 21!
Learn more on the event here!