Salon
Vitafoods Europe 2022 – Geneva
to Geneva
Vitafoods Europe 2022 will be already a hybrid event and it will bring you exhibitors across Ingredients & Raw Materials, Branded & Finished Products, Contract Manufacturing & Private Label, and Services & Equipment. Meet over 1 100 leading exhibitors from across the industry's 4 sectors.
This event is a chance to network, share ideas, source innovative ingredients, discover new products, hear from thought-leaders, discuss the latest trends and reconnect with a community that will never stop working together for the good of global nutritional health.
Ingredia will showcase its range of nutritional and bioactive ingredients for Health.
Register here for the event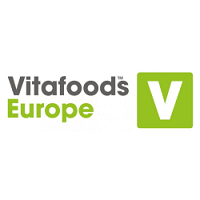 Salon
Nutriform Business Day France 2022
to Saint-Raphael (France)
Nutriform' Business Days, are 3 days of sharing, presentation dedicated to international market of health supplements, scientifics solutions and marketing with the goal to develop business.
During this international event, Ingredia will showcase its range of bioactive ingredients.
Register for the event here.