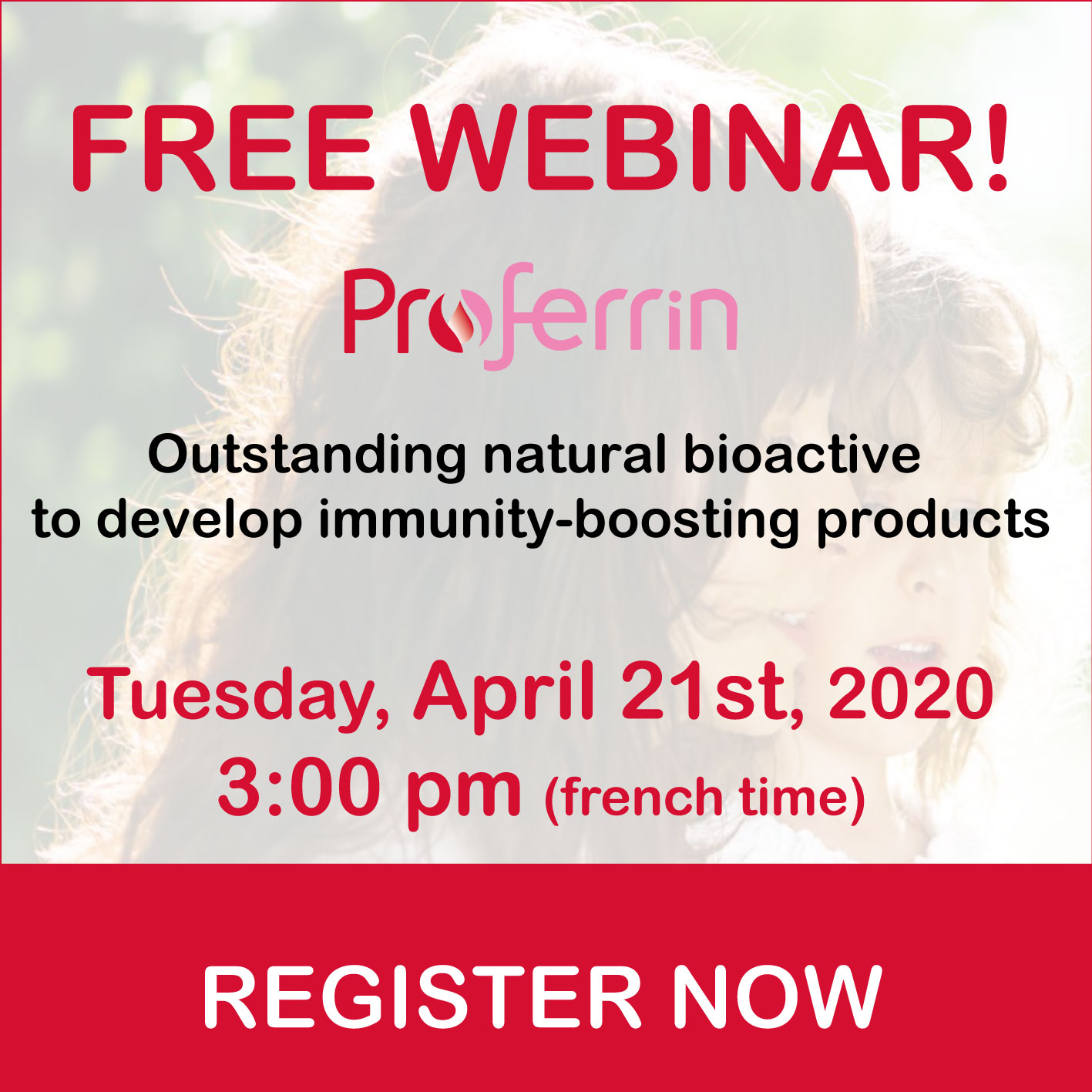 05/05/2020
Webcast Proferrin, unique bioactive to develop immunity-boosting products
You were numerous to watch our webinar dedicated to Proferrin®, our natural bioactive for immunity-boosting products. Thank you!
If you missed this webinar or if you would like to watch again, you can access the replay freely
here
.
This webcast explores:
Market insights on immunity & dietary supplements
Immune system: how does it work?
Studies & results: why choose Proferrin®?
---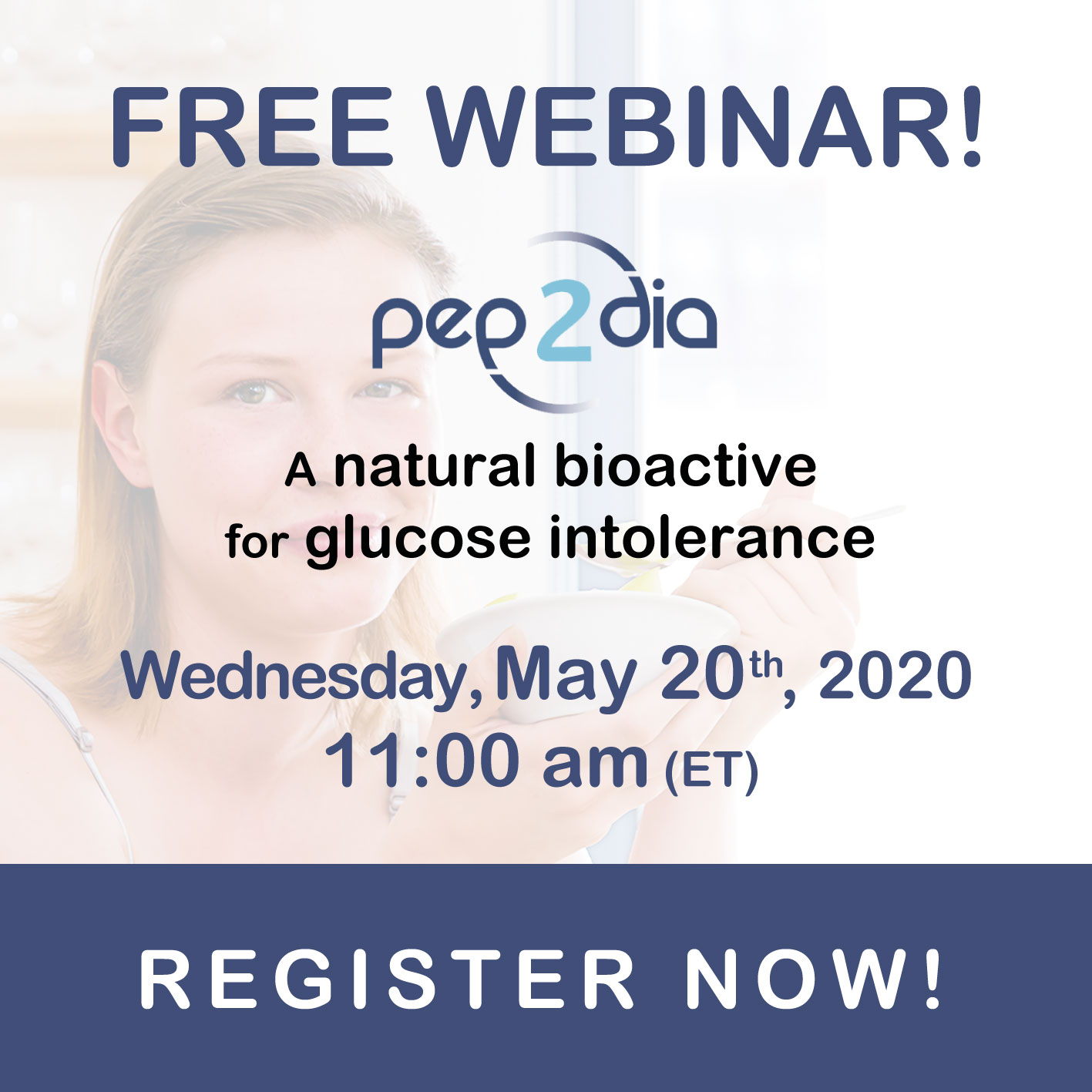 05/04/2020
Attend our free webinar on Pep2Dia
Pep2Dia® is a new unique dairy bioactive produced from our fresh, premium French milk. Ingredia's cutting-edge technology enables to preserve the native structure of Pep2Dia®.
Pep2Dia® is a patented milk protein hydrolysate with a bioactive dipeptide AP, developed to help manage blood sugar levels after meal.
Discover its origin, its action and its health benefits! Attend our free webinar to find out more about Pep2Dia® Wednesday May 20.
---