Innovative proteins
Because innovation is at the core of its strategy, Ingredia is developing unique functional and nutritional proteins. Streamlining manufacturing processes, improving nutritional profiles and enhancing recipe adaptability, are just a few examples of the benefits of our innovative proteins, PROMILK® and PRODIET®.
Always innovative for an "on-the-go" lifetsyle!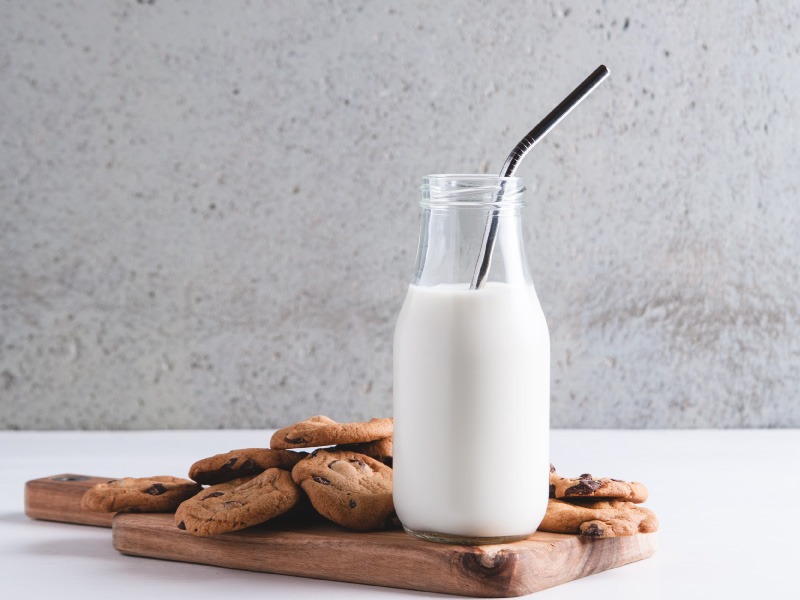 PROMILK® Yogfluid for creaminess and fluidity
Specially developed for high protein drinking yogurt, PROMILK® Yogfluid has unique properties which allows raising protein content in recipe up to 12% in the finish product.
PROMILK® Yogfluid brings a pleasant fluidity and keeps the creaminess of an unctuous yogurt with a good natural milky taste. High in protein drinking yogurt meets consumer's growing demand for healthy snacking!
Watch video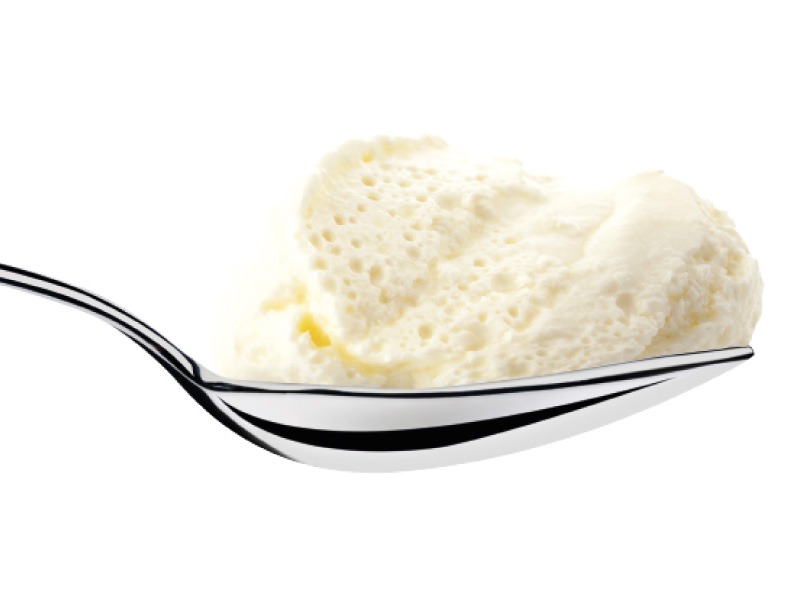 PROMILK® B-Max for clean label fresh dairy products
PROMILK® B-Max is the perfect clean label milk protein; a texture-enhancer from a dairy source to formulate indulgent dairy products with 100% ingredients from milk. Making a fresh cheese mousse without gelatin or a cream cheese without carrageenan is now possible: a step back to simplicity!
Clean label is now part of our daily vocabulary, it defines several consumption trends linked to health & sustainability. More than 1 product out of 3 launched in the world is concerned by the clean label trend and for 40% of the consumers "clean label" means "Free from artificial ingredients".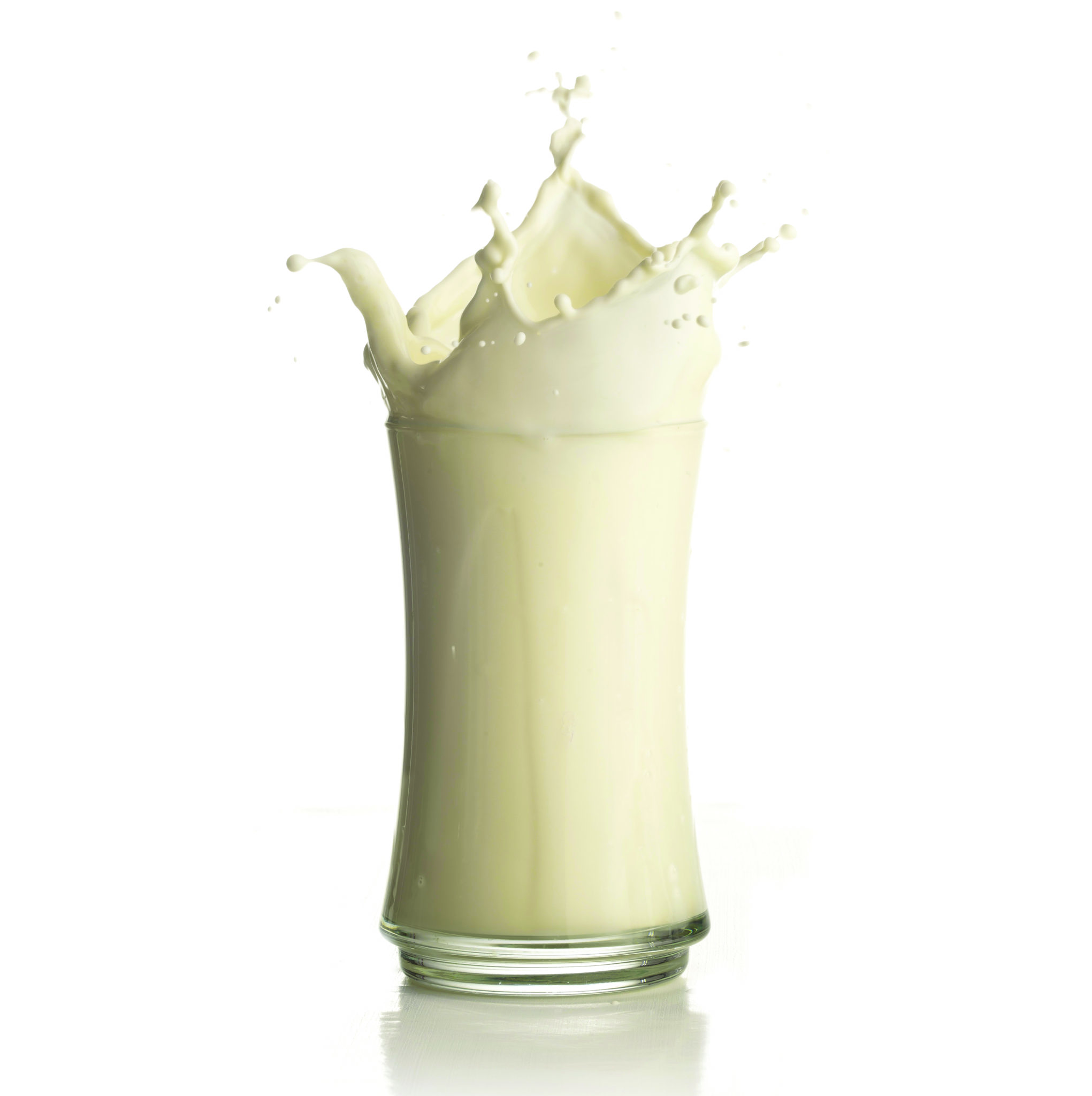 PRODIET® Fluid, a micellar casein designed for high protein beverages
PRODIET® Fluid is a milk protein isolate. This native micellar casein is heat-stable and can withstand UHT treatment, thus making it possible to produce high protein ready-to-drink beverages stable at room temperature. These beverages can contain up to 14% protein (35g per 250ml!) and still be as fluid as milk. In addition, PRODIET® Fluid is perfectly adapted to be used in the formulation of complex matrices (sugar, fat, vitamins, minerals, etc.). Rich in micellar caseins, it is an outstanding nutritional source: rich in micellar calcium, rich in branched chain amino acids and a slow digestion process. Packed with nutritional and functional benefits, PRODIET® Fluid is a true asset for the four main nutrition markets. For example, in sports nutrition, PRODIET® Fluid is ideal for the formulation of high protein drinks designed for athletes' recovery after physical exertion.
Learn more on the dedicated website: www.prodiet-fluid.com.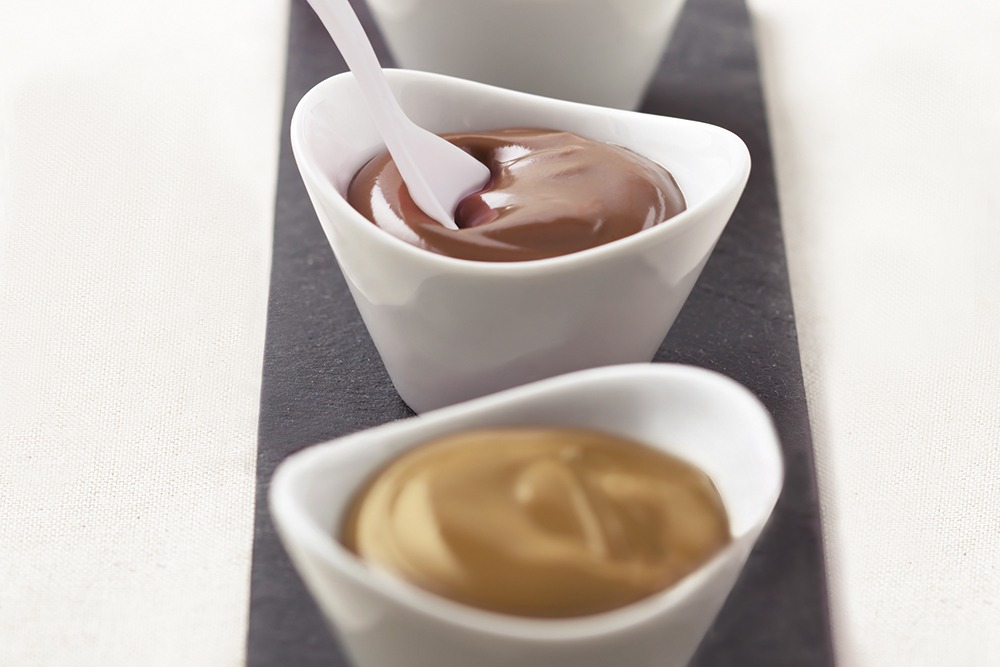 PRODIET® Advance for high protein pudding
PRODIET® Advance is a micellar casein specifically designed for the formulation of high protein pudding. With up to 12% protein, these puddings are both healthy and tasty. Thanks to the functionalities of this unique protein, the puddings produced are creamy, filling and have a pleasant dairy flavor, unlike industry benchmarks which use caseinates or standard milk proteins. PRODIET® Advance is able to withstand retort processes, which makes it possible to develop products stable at room temperature for several months. Thanks to its nutritional and functional properties, PRODIET® Advance is essential for diet, sport and clinical nutrition.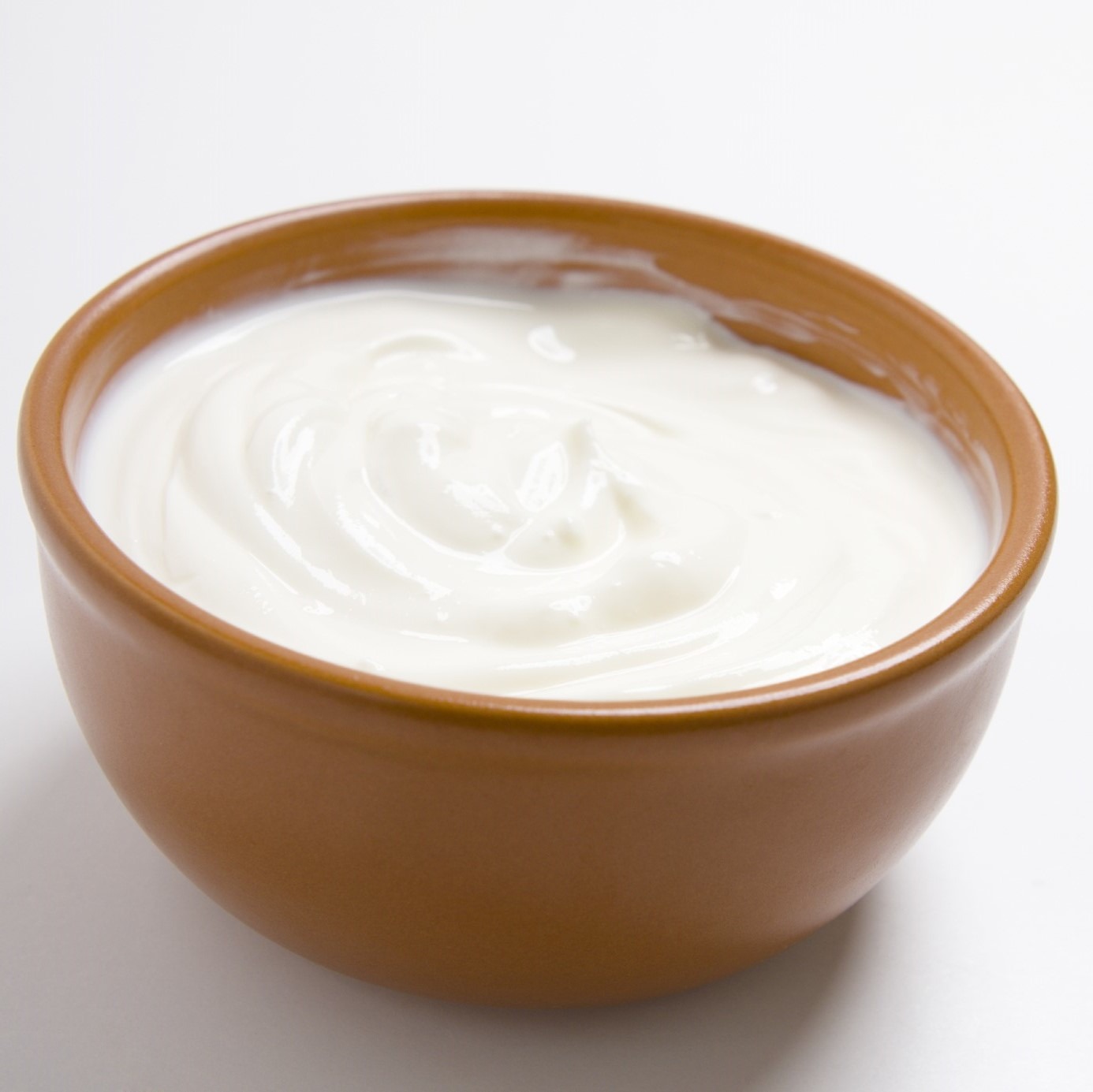 PROMILK® 600 A, a revolutionary protein for high protein yogurt
PROMILK® 600 A is a protein of which the functionalities have been optimized. Manufacturers can create a product both healthy and indulgent with a creamy smooth texture. This protein is particularly well-known for its emulsifying properties and water-binding abilities. In high protein yogurts, PROMILK® 600 A is a creaminess booster. Suitable for both hot and cold rehydration and heat-stable, PROMILK® 600 A makes it possible to manufacture products containing from 6% to 12% protein while maintaining a standard yogurt-making process. Brands can thus create a product both healthy and indulgent (creamy and smooth).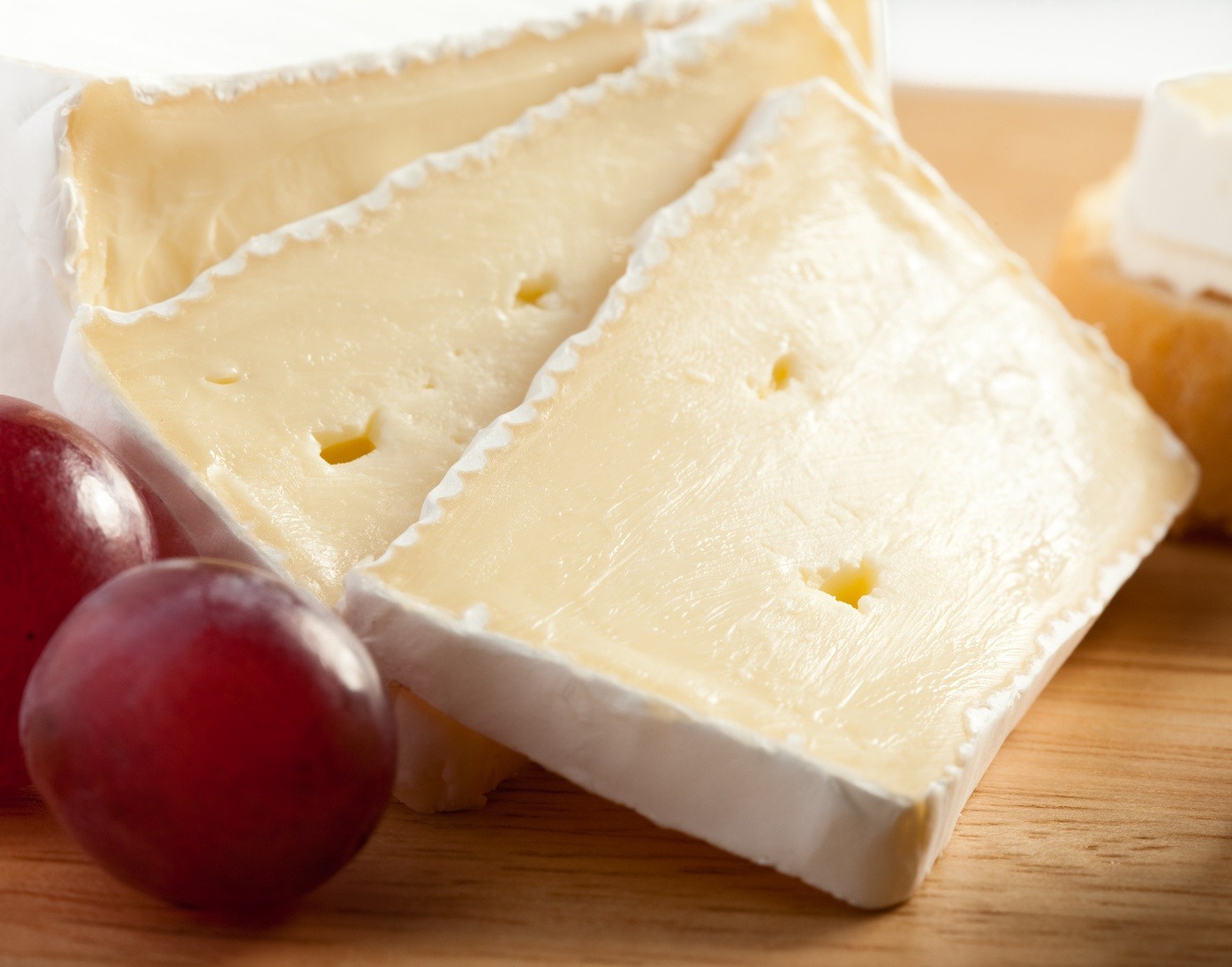 PROMILK® SH 20 for optimal cheese manufacturing
PROMILK® SH 20 is a micellar casein dedicated to the manufacturing of cheese without whey separation. This protein is very easy to use, in that, its rehydration is easier than standard proteins and it is heat-stable. PROMILK® SH 20 is used in the production of a broad range of cheeses: soft cheese, hard-pressed cheese and fresh cheese. This new technology offers many benefits: no milk or whey to process, flexible formulations, better adaptability to local needs and available raw materials, etc.